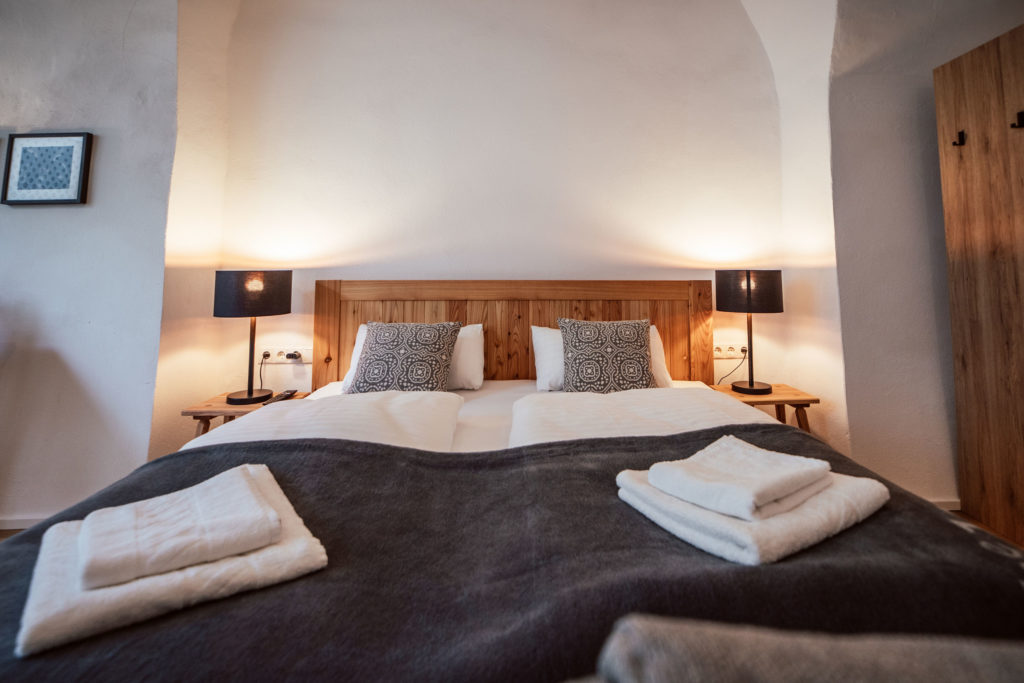 This spacious loft for up to two people features original vaulted ceilings and is situated on the ground floor. Whether you want to spend quality time together or you're looking for a nice place to get some work done… enjoy your pinch of salt!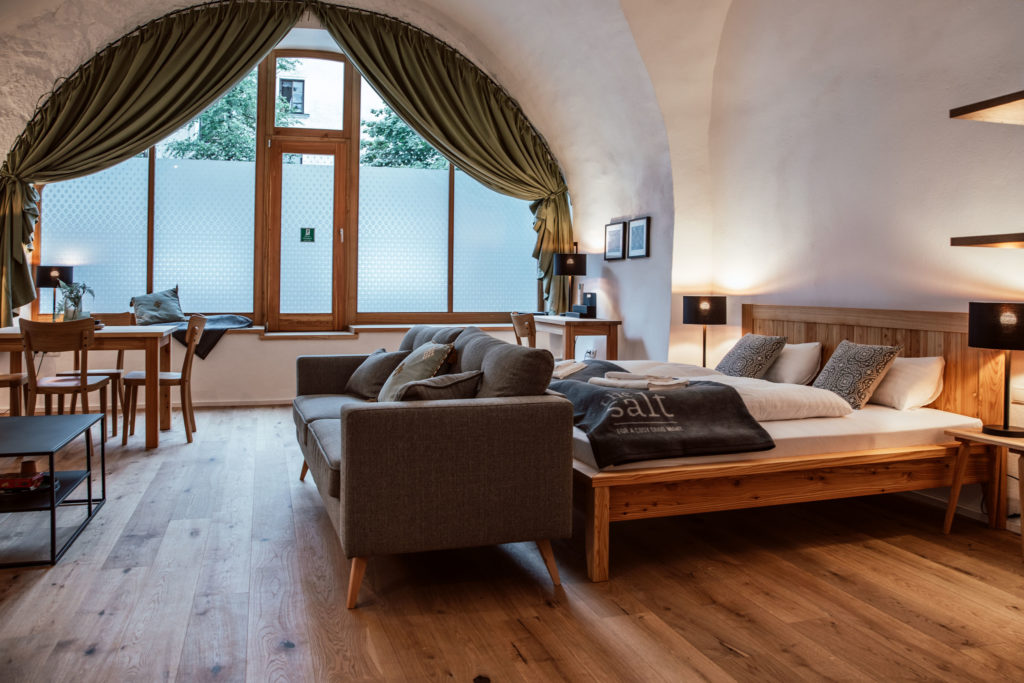 A large loft on the ground floor with an original vaulted ceiling and four apartments on the 1st floor, all with varying features, offer families or groups of friends up to four people enough space to enjoy their time together.
come in for good times!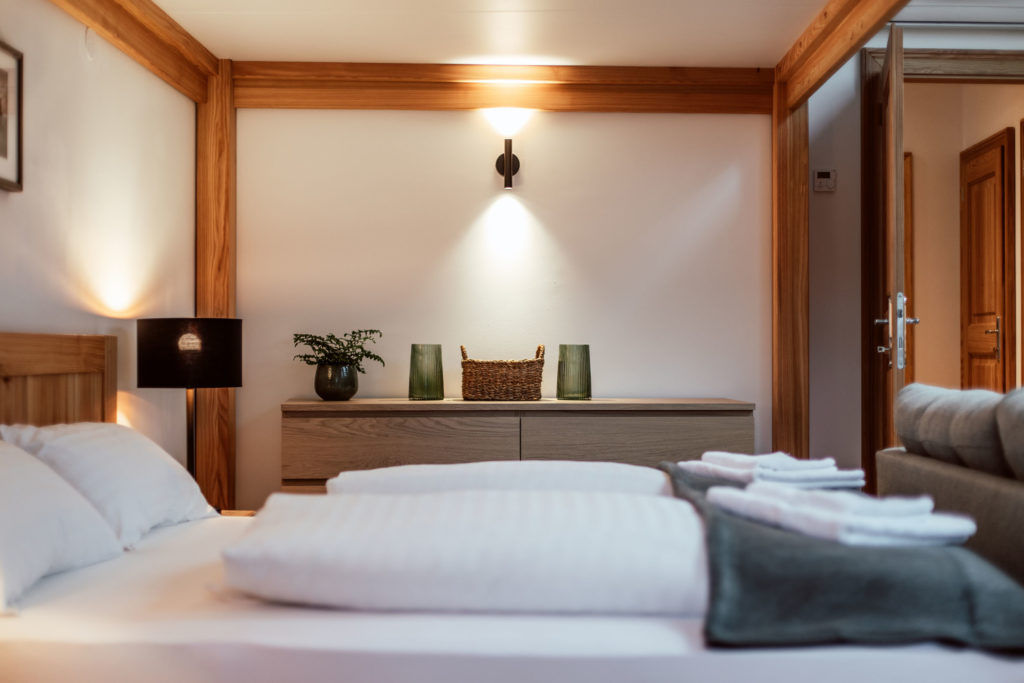 Two comfortable apartments and two spacious lofts, for four people and each over 50 m2, are located on the second floor of the salt_residences.
A private roof terrace is included in all of these residences.